Support
Vibrating Motion
(a)Circulation- Using one
CSV motor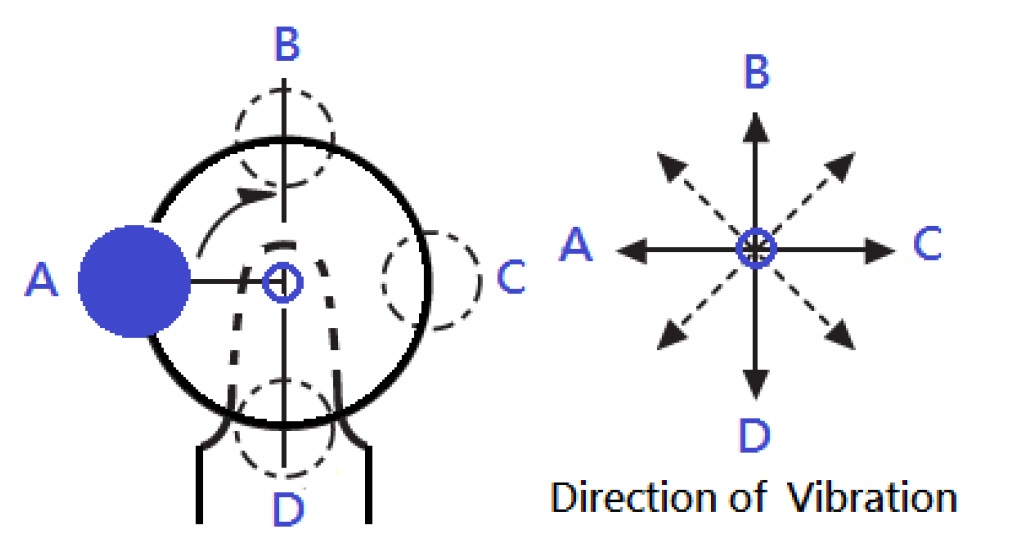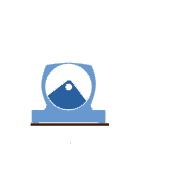 When one CSV Motor is used to generate vibration, rotation occurs while the position of the unbalanced weight changes instantaneously in the sequence of A, B, C and D. This means that the vibration direction also changes in the same way to generate circular vibration. Examples of the uses of circulation vibration include the prevention of blockages in hoppers as well as applications in vibration milling machines and barrel finishing machines
(b)Linearly- Using a pair (two)
CSV motors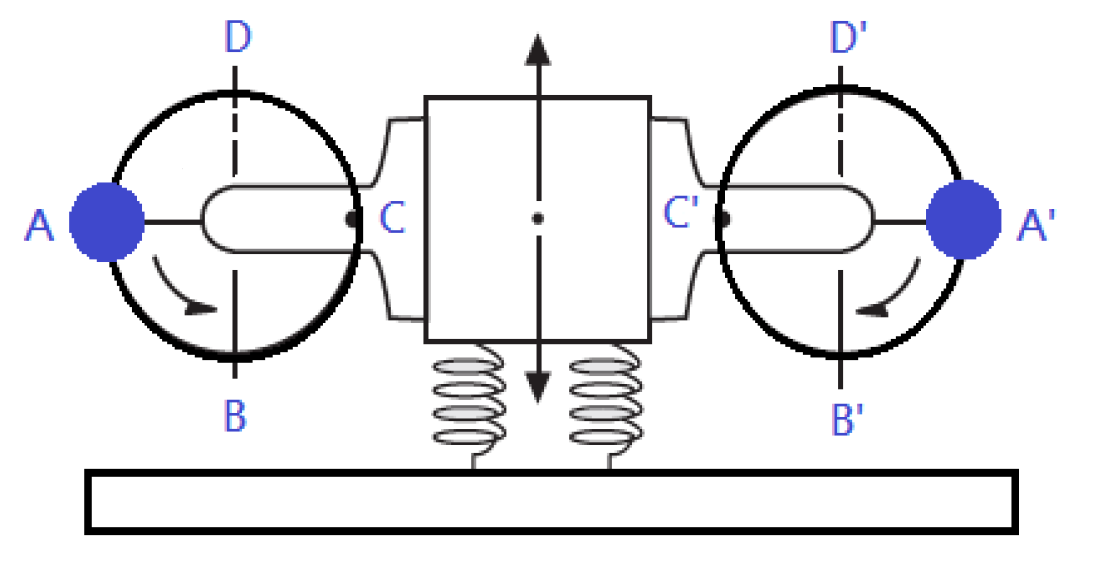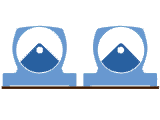 Pair of two the same model CSV motors configure to the same vibrating force are supported by soft springs as shown in the figure on the right and their vibrator shafts are installed in parallel. These CSV motor are run concurrently in mutually opposing directions. In this structure, a synchronous torque is produced and, even without transmission through gears or other mechanisms, the two vibrators start a synchronous operation in which the forces in the horizontal direction cancel each other out while only vertical vibration is generated. This principle is used for forced packers, vibrating feeders, conveyors, screens, and many other kinds of machines that apply vibration.
Vibration Amplitude and Strength Formula

※ All calculation values are theoretical values and not fit real situation values. The real values are affected by real environmental conditions, so above formula calculation just for your references.
※ During calculation process, please confirm your units are correct (Kg, N, Pound, cm, inch, meter etc.), different format units will cause different values and do not mix together.